Register today
Workshops and events
We look forward to welcoming you.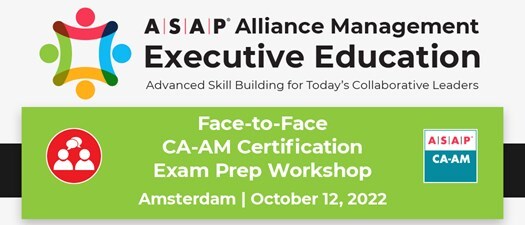 Class / Business
Amsterdam, The Netherlands | October 12 2022 | 09:00 am - 16:30 pm | $1.099
This 1-day, highly experiential, workshop is designed for professionals who have taken on the role and responsibilities to manage their company's strategic business relationships. Learn and practice how to develop the processes and skills that underpin successful business collaborations. This workshop prepares for CA-AM certification (Association of Strategic Alliance Professionals, members only).
More info